Services
I offer Performance Management and other specialist coaching to both individuals and teams, providing tailored sessions that ensure each client receives the most effective service possible.
Individual Coaching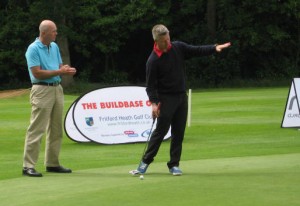 I am passionate about helping players to find the key to help them improve their game. No two players' needs are alike and I have a wealth of experience and expertise to draw upon to help individuals improve performance by intensifying their mental strength. This enables individuals to control nerves and stay calm under pressure and find their playing 'zone'. 
My performance management coaching is tailored to each individual, and provides simple to understand advice and training.
In addition to Performance Management coaching, I provide a tailored ongoing support service to help players stay on track.
Squad/Team Coaching
Coaching squads and teams requires a different skill set to individual coaching. Within a squad or team, players need to be able to flourish and improve as individuals as well as determine how best to work together to achieve a common goal. I have experience of squad and team coaching to national level. 
These are the areas of performance and mental skills training that I offer:
On course assessments – both practice and tournament
Development plan
Pre shot routines
Goal setting
Course strategy
Performance and preparation
Flow state – "In the zone"
Mental imagery
Belief & self talk
Personality and behavioural assessment
Stress and coping
Concentration and focus
Controlling emotions using Heartmath technology
Pressure & control
Confidence & self consciousness
Developing mental toughness
How to regulate relaxation and excitement
Caddy school
Confidence is the most important single factor in this game, and no matter how great your natural talent, there is only one way to obtain and sustain it: work.

Jack Nicklaus